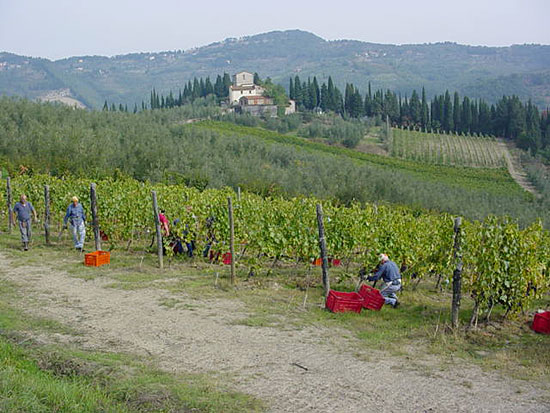 After a fairly warm winter, budding has happened quite early; luckily we haven't experienced any spring frost. Spring was cool and rainy, and this has forced us to treat the vineyards more than once, in order to prevent the onset of blight.




However, rain has not disturbed the flowering and fruit setting was quite huge.
The real summer has come in late June/early July only, when temperatures had risen and we've had some dry weeks.


However, we have never had critical thermic peaks for the plant, which was able to benefit of the large water reserves, accumulated during winter and spring.
August and almost all September were very sunny and breezy, with no temperature peaks.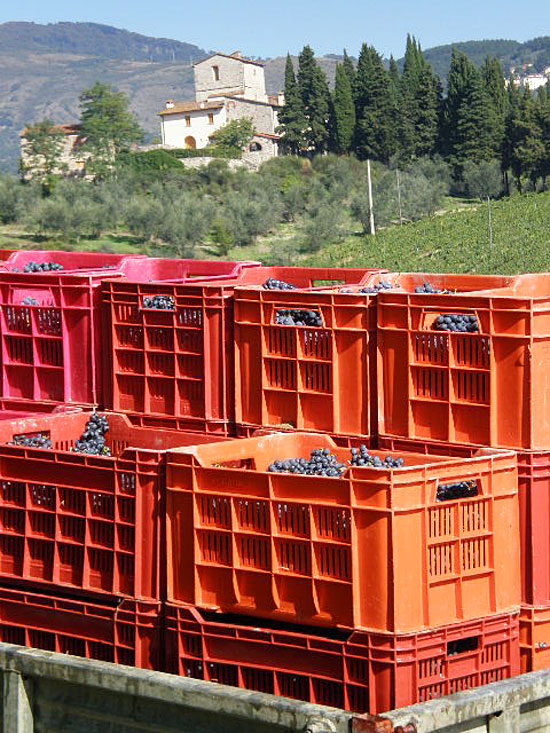 It happened that the plant was in slight water stress throughout the whole period of ripening; this fact allowed the plant itself, to achieve very high quality peaks, without any significant mutation of the process of ripening.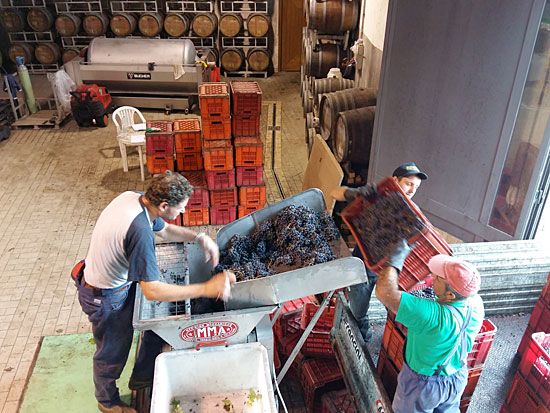 In September, we had cool nights and a sensitive temperature range between day and night allowed the grapes to develop a better aromatic potential and to keep a good acidity level. The harvest took place without any interruption due to the rain allowing us to harvest perfectly healthy grapes, with an optimal ripeness.




We wish to underline that the period of drought we've had in August and September has also increased the ratio between the skins and the juice in the berry so we had very high level of concntartion in tge must and consequently in the wine. To resume in a few words, 2016 vintage has got all the features to come out as a very good vintage, probably one of the best we have had recently.